Wellness and health-focused technology continue to be a burgeoning trend in the industry. In a recent study conducted by CE Pro, home technology pros said manufacturers were the most valuable resource in developing their understanding of wellness. Keeping that in mind, CEDIA Expo launched the Wellness Pavilion at CEDIA Expo 2019. CEDIA Expo is leading the charge by featuring new and exciting wellness technology products and education covering themes like biophilia, biodigitry, human-centered lighting and more. Stay tuned for updates on the 2021 Wellness Pavilion! 
Delos is committed to enhancing health and well-being in the spaces where we live, work, sleep and play through standards, programs and solutions designed to promote wellness, stress resilience, performance, restfulness and joy.
Through research-based innovations designed to enhance physical, mental and social well-being, Delos elevates health and well-being as central values in the spaces where we live, work, sleep and play.
Broan leads the industry with forward-thinking residential ventilation products, customized climate, communications and home automation solutions along with award winning customer service. Headquartered in Hartford, Wisconsin, Broan employs over 2,500 people in seven countries on four continents. Other manufacturing, marketing and sales locations include California, Ohio, Canada, Chile, China and Mexico.
A wide selection of products is offered by Broan that help meet the requirements of all three major green building programs: ENERGY STAR®; U.S. Green Building Council's (USGBC) Leadership in Energy and Environmental Design (LEED) for Homes; and the National Association of Home Builder's (NAHB) Model Green Home Building Guidelines.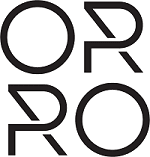 The Orro mission is to make home a brighter, happier and more peaceful place. They believe technology has the power to make the small moments at home even better. After all, it's the small moments that often leave the biggest impressions.
We see a future where your home is a place that not only welcomes you, but takes care of your needs. It understands you and intuitively makes things easier by adapting to your needs. While we've started with an intelligent light switch, we are creating ways for your home to support a happier and healthier life.
At Aprilaire, our mission is to provide superior whole-home indoor air quality solutions, for new and existing homes, that help you achieve total comfort, while protecting your home and your family. Entrust your family's comfort to the leaders in indoor air quality solutions — Aprilaire.

RAYVA Designs and Engineers Complete Turnkey Home Theaters for the Custom Installer.  By working with the Integrator to pre-engineer solutions, we take make home theater easier to sell, install and support. Rayva combines specifications for the AV Equipment along with acoustic specifications, seating and ready to install interiors by well-known designers under the supervision of Theater Designer Theo Kalomirakis.  Rayva makes Home Theater efficient, elegant, and profitable.
Green Builder Media, Booth #651
Green Builder® Media, LLC is the leading media company in the North American residential building industry focused exclusively on green building and responsible growth. With a comprehensive suite of print media, online options, demonstration homes, case studies, training and education vehicles, and live events, Green Builder Media assists building professionals prepare themselves for the new green economy.
Delos brought wellness to life on the CEDIA Expo 2019 show floor.
An immersive experience designed to help participants recharge and refresh through curated mindfulness programming. 
Guests took refuge from the hectic pace of the show floor by enjoying ambient power naps, guided meditations by Deepak Chopra, biophilic soundscapes, or narrated journeys through nature.
Purified air and a peaceful, quiet space served to calm the mind and settle the body as soon as visitors entered the space. Guests disconnected from the chaos through eight-minute sessions in a zero gravity chair with organic blackout eye-masks, noise cancelling headphones, and short, restorative programming designed to reduce stress, enhance focus, and promote overall well-being.
The below sessions were offered at CEDIA Expo 2019. Stay tuned for 2021 programming! Learn how to incorporate wellness into your portfolio. 
Bring Personalized Wellness & Energy Independence to your Clients With New Technologies From Savant
Bring Personalized Wellness & It has never been easier to present a personalized lighting experience with a focus on healthier living to your clients. Using end-to-end solutions that deliver lighting control, lighting fixtures, motorized shades and easily accessible personalized scenes enable integrators to offer wellness settings that add significant value to traditional entertainment and control systems. Please join us to see how you can provide your clients with next generation lighting control and automation, including built-in energy management that includes insights into energy consumption, production and storage data. Savant's new lighting control and energy solutions make it easy to bring these solutions together.Independence to your Clients With New Technologies From Savant.
JJ's Biophilia & Wellness Bonanza: Light on Classroom, Heavy on Connecting
This first-of-a-kind session unites otherwise disconnected disciplines, product categories, channels, markets and business models around one common theme: Wellness and its sidekick biophilia.
Julie Jacobson, CE Pro founding editor and resident biophiliac, will begin the program with a 30-minute overview of the big "wellness" movement and where the opportunities lie for the home technology channel.
Following the brief presentation and Q&A, Julie will invite some of the attendees to speak briefly on their areas of interest and expertise. She will facilitate networking among the group to ensure attendees make the right connections and meet the people that matter most to their business.
Julie invites all interested parties – attendees or not – to begin the conversation in the biophilia/wellness group on linkedin.
A Healthy Home Starts with HVAC
Air quality is an important topic in the evolving conversation around wellness in the home. We spend 90% of our time indoors and in the past have often taken the quality of the air we breathe for granted. Many homeowners are becoming increasingly aware of the benefits of healthy living and this is an area of oportunity for integrators to leverage. This class will explore how to improve in-home air quality through HVAC Control.