One-of-a-kind opportunities. Learn more about these exclusive activations below.
Registration Portal Sponsor
Everyone must register, which means everyone will see your ads! Advertise and target your message specifically to key players in the residential tech industry through the official CEDIA Expo registration site as the Registration Portal Sponsor.
Sponsorship includes:
Your logo on CEDIA Expo registration page with link back to your homepage
Your banner ad at the footer of all confirmation emails
Call for pricing.
Onsite Registration Sponsor
Be seen as an industry leader with your signage throughout the registration area on site. As attendees secure their badge, grab their attention with branded floor decals and double-sided meter boards. These signage opportunities act as breadcrumbs, leading attendees straight to your booth after they grab a badge!
Sponsorship includes:
Key and prominent signage onsite, including a Banner
Branded floor decals in registration area
Your logo to appear on registration stations in CEDIA Expo registration area
Call for pricing.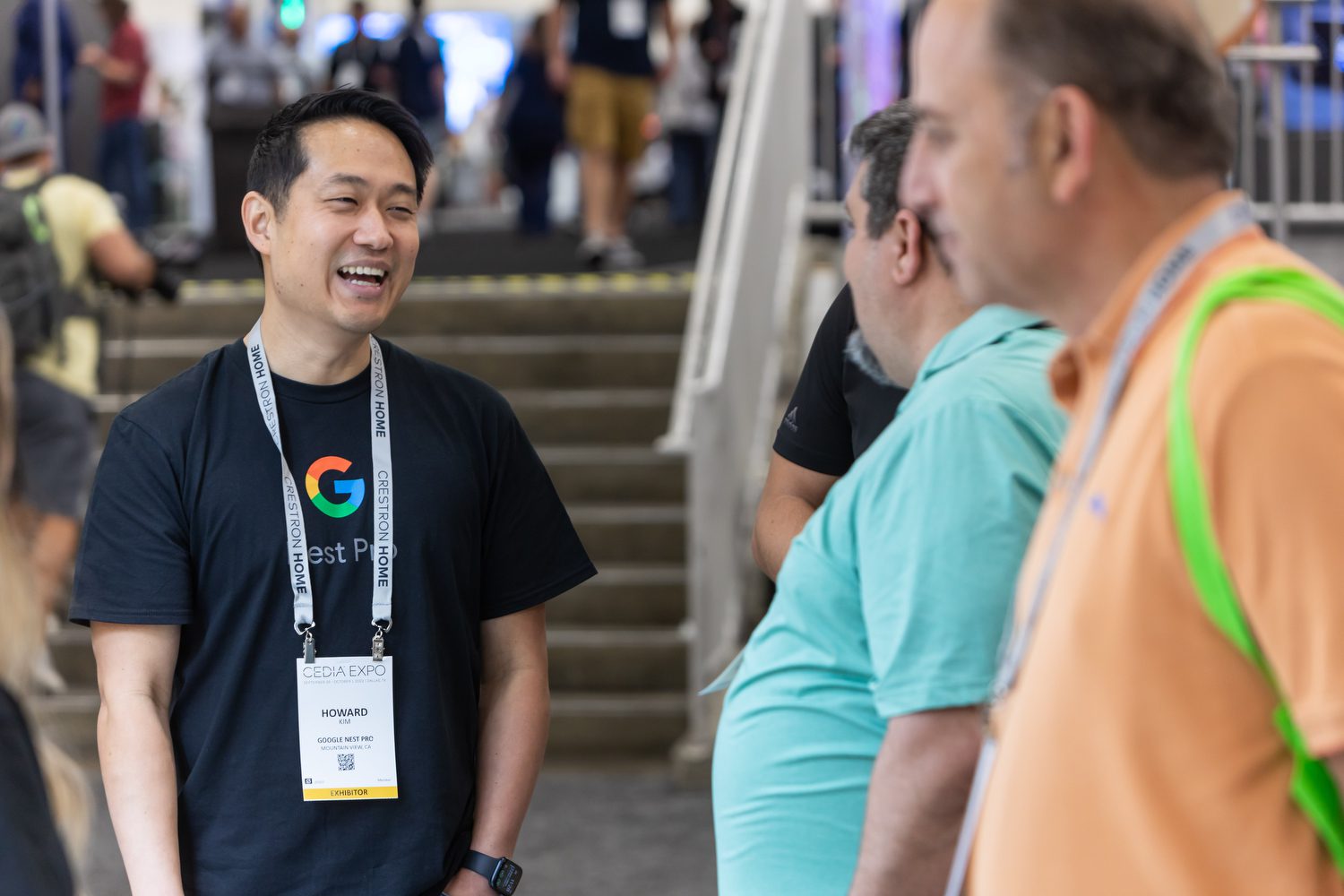 Official CEDIA Expo Event Badge Sponsor
As attendees network and travel the aisles of the CEDIA Expo show floor, they MUST always wear their badge. That equals huge brand visibility for YOU!
Sponsorship includes:
Your logo at the top of the badges
Your logo on sponsor signage in the CEDIA Expo registration area
Badge artwork due: May 8, 2023
Call for pricing.
Lanyard Sponsor
Literally hang your brand on every attendee at CEDIA Expo. You company name or logo appears on lanyards, distributed to all attendees at show registration.
Sponsorship includes:
Branded lanyards for show attendees
Quantity needed: 15,000
Call for pricing.
Tote Bag Sponsor
Show bags are a fan-favorite! After picking up their badge, attendees head straight for the show bag hanging visibly in all registration areas. These bags are in the hands of every attendee and are certain to make an impact at the show and after they return to their offices.
Sponsorship includes:
Branded tote bags for show attendees
One (1) insert in the tote bags
Call for pricing.