Make a grand entrance into the residential tech industry at CEDIA Expo!
You're new to the connected home industry. You've taken risks, done the work and launched the "next big thing" in home tech. Now what? Garner the attention of the custom integrators, distributors, media and investors by applying to be a part of The Launchpad (formerly Innovation Alley). 
CONGRATULATIONS TECHSTARTER WINNER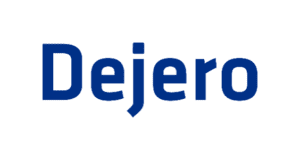 Specifi.IO
*Best StartUp Award Winner*
Firewalla
Light & Shade Solutions
ZapperBox
Tom Doherty
Director of Technology Initiatives
HTSA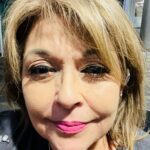 Roberta Lewis
President
Roberta Lewis & Associates
Franklin Karp 
Founder
Franklin Karp & Co. 
NOMINATE A COMPANY OR APPLY TO BE PART OF THE LAUNCHPAD
REQUIREMENTS
Are you a new product or service ready to enter the home tech market? The Launchpad is your cost-effective opportunity to mass market at the leading event in home technology and automation.
Been in business less than 3 years
Never exhibited at CEDIA Expo
Never exhibited in The Launchpad
Leaders of the industry will travel from booth to booth in the Launchpad, taking in "Shark Tank" style pitches from brand spokespeople. Top brands will be named to the TechStarter FIVE. The program will culminate with a TechStarter panel discussion on the Smart Stage.
Entry into TechStarter Competition included with Launchpad exhibit space!
Alex Capecelatro, CEO of Josh.ai
CEDIA Expo has been instrumental in launching my company, Josh.ai, and gaining exposure to the custom installation community. Our very first exhibit was inside the Expo's Innovation Alley (now the Launchpad), a corridor highlighting promising new ventures. Just two years later we took home CEDIA's Best New Product Award for Josh Micro, a hardware product we announced at the Expo. This show is a major highlight for us and we always look forward to unveiling our latest innovation.
Brent Wiseman, HDMI Staffing
We had just opened HDMI Staffing when we displayed in Innovation Alley (now the Launchpad) at the 2017 CEDIA Expo, we literally didn't know what to expect. In the end it far surpassed our expectations by providing immediate business at the show and immediately after. It was a major help in putting us on the map within the Integrator community.
Trung Pham, CEO and Founder, AXIS
CEDIA Expo and Innovation Alley (now the Launchpad) were absolutely pivotal in enabling us to test the dealer market for our product, while at the same time provide unbelievable exposure and build valuable relationships in the industry.
J.B. Fowler, Domotz
CEDIA Expo has been a great way for our company to get exposure to Integrators and Manufacturers in the industry.  Innovation Alley (now the Launchpad) provided a forum to showcase our technology and educate the channel on how Domotz could improve their business models.  I'm looking forward to continued success with CEDIA.