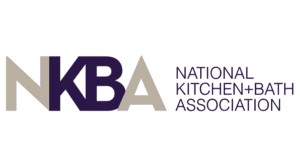 NKBA Continues its Support of CEDIA Expo as the Event for Residential Design and Technology Collaboration and Integration
Association to Promote and Collaborate on Programming for Indianapolis Event
Alpharetta, GA — (June 25, 2021) CEDIA Expo, the event for the intelligently connected built environment, is pleased to announce the continued collaboration and support from the National Kitchen & Bath Association (NKBA) as the event where the kitchen and bath design and remodeling professionals connect with technology integrators to learn, network, and collaborate.
Designers, builders, remodelers, and architects have understood the need to align with technology integrators to respond to the modern client's desire for connected home technology— beautifully designed spaces with seamless technology integration. CEDIA Expo is the single event where design professionals and technology integrators come together to network and share knowledge of their respective industries and explore how the two professions collaborate on current and developing projects.
"Having programming and events dedicated to technology and design integration will continue to spark needed conversations between the two professional groups," says Suzie Williford, NKBA's executive vice president of industry relations & CSO. "Kitchen and bath designers are looking for products that will move the needle on technology integration in smart residential spaces."
"CEDIA Expo is the premier residential technology platform that is tapping into this market and is opening the door to relationships that might not have been there before," says Jason McGraw, Group Vice President of CEDIA Expo and KBIS. "CEDIA Expo 2021 will continue to offer programming and networking opportunities that connect design and construction professionals with integrators, allowing for productive future projects and ongoing relationships."
CEDIA Expo 2021 will run from September 1 to 3 at the Indiana Convention Center.  To learn more about exhibiting manufacturer products and programs, check out the CEDIA Expo digital pressroom here. Be sure to register here.
About CEDIA Expo
CEDIA Expo, owned by Emerald Expositions, is THE platform where residential technology integrators, designers and construction professions connect, learn, and engage. CEDIA Expo brings together thousands of home tech pros and over 300 exhibitors to the leading event in smart home technology. CEDIA Expo 2021 will take place September 1-3 at the Indiana Convention Center in Indianapolis, IN. For more information, please visit cediaexpo.com.
About the National Kitchen & Bath Association and the Kitchen & Bath Industry Show
The National Kitchen & Bath Association (NKBA) is the not-for-profit trade association that owns the Kitchen & Bath Industry Show® (KBIS), as part of Design and Construction Week ® (DCW). With nearly 50,000 members in all segments of the kitchen and bath design and remodeling industry, the NKBA has educated and led the industry since the association's founding in 1963. The NKBA envisions a world where everyone enjoys safe, beautiful and functional kitchen and bath spaces. The mission of the NKBA is to inspire, lead and empower the kitchen and bath industry through the creations of certifications, specialty badges, marketplaces and networks. For more information, visit www.nkba.org or call 1-800-THE-NKBA (843-6522).
KBIS® and NKBA® are registered trademarks of the National Kitchen & Bath Association.
About Emerald
Emerald is a leader in building dynamic, market-driven business-to-business platforms that integrate live events with a broad array of industry insights, digital tools, and data-focused solutions to create uniquely rich experiences. As true partners, we at Emerald strive to build our customers' businesses by creating opportunities that inspire, amaze, and deliver breakthrough results. With over 140 events each year, our teams are creators and connectors who are thoroughly immersed in the industries we serve and committed to supporting the communities in which we operate. For more information, please visit www.emeraldx.com.
# # #
CONTACT:
Brittany Loeffler
White Good
717.725.0291
Jennifer Brough
White Good
717.278.9338