(Alpharetta, Ga.) Feb. 13, 2020 – CEDIA Expo, the leading event for technology within the intelligently built environment, announces Ron Trznadel has joined the CEDIA Expo team as account executive. Bringing years of industry tradeshow and sales experience, Ron will be an integral part of the sales and marketing team by building relationships with influential industry leaders, meeting individual and team sales goals, and conducting sales and media campaigns.
"We are excited to welcome Ron as a part of the growing CEDIA Expo team," said Brian Pagel, executive vice president of Emerald Expositions. "He has the needed experience in our industry and understands what will make CEDIA Expo 2020 a success, as well as the future shows to come. We are confident his added knowledge will take the exhibitor and attendee experience to the next level."
Trznadel's past experience includes positioning a wide range of sponsorship and exhibit opportunities for companies in several different vertical markets. These include robotics manufacturers and component providers for RoboBusiness (EHMedia), health data and device manufacturers for the World Healhcare Congress (WHC), and pharma and biotech companies for Drug Discovery (informa).
As a part of these sales and marketing departments, Trznadel assisted in the successful launch of several events in the US, Middle East, India, and led WHCC's first business development expedition to China.
Trznadel resides in Massachusetts and will be working out of Emerald's Framingham office.
CEDIA Expo will return to Denver, Co. in 2020, running from September 8-12 at the Colorado Convention Center. Trznadel will be heavily involved in pre-planning and execution of the signature technology showcase.
Registration for CEDIA Expo will open in June 1, 2020. Click here to register for show announcements and be among the first to know when expo and conference registration begins.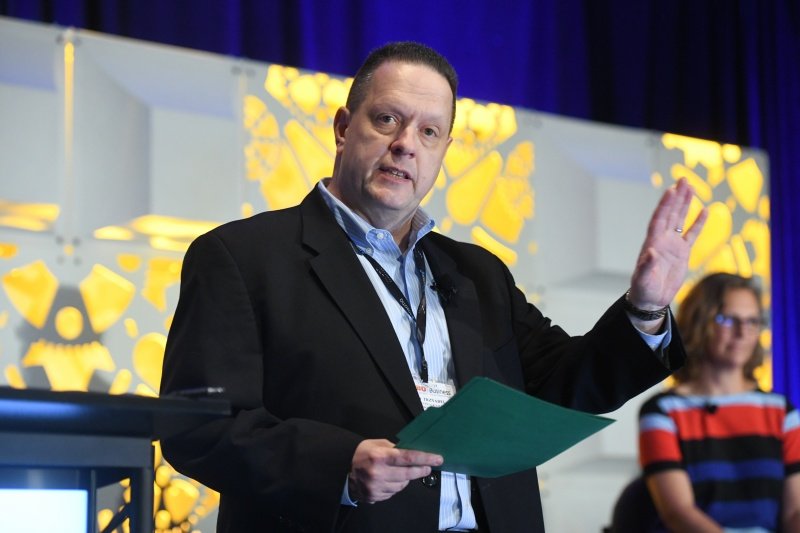 About CEDIA Expo

CEDIA Expo is the event that's making smart homes genius. More than 20,000 home technology professionals and over 500 exhibitors convene each year for the leading event in connected technology. CEDIA Expo is the place for system integrators to see new products and breakthrough innovations first and access targeted training in technology integration. CEDIA Expo 2020 takes place September 8-12 at the Colorado Convention Center.
For more information on CEDIA Expo, visit www.cediaexpo.com.
About Emerald

Emerald is a leader in building dynamic, market-driven business-to-business platforms that integrate live events with a broad array of industry insights, digital tools, and data-focused solutions to create uniquely rich experiences. As true partners, we at Emerald strive to build our customers' businesses by creating opportunities that inspire, amaze, and deliver breakthrough results. With over 140 events each year, our teams are creators and connectors who are thoroughly immersed in the industries we serve and committed to supporting the communities in which we operate. For more information, please visit https://www.emeraldx.com
# # #
Media Contact:

Olivia Kimmel

White Good

cediaexpo@whitegood.com

717-368-4883