FIRST-TIME EXHIBITOR TOOLS
WELCOME ALL FIRST-TIME CEDIA EXPO EXHIBITORS!
We are glad to have you part of the CEDIA Expo community. On this page, you will find a number of resources to help you get ready for CEDIA Expo 2023.
From your booth space signature to your post-event debrief, we want to support you get the best of your experience. Your success is our #1 goal!
Follow this page to see periodic releases of information, resources, content & tips & insights! (And get to know our team!)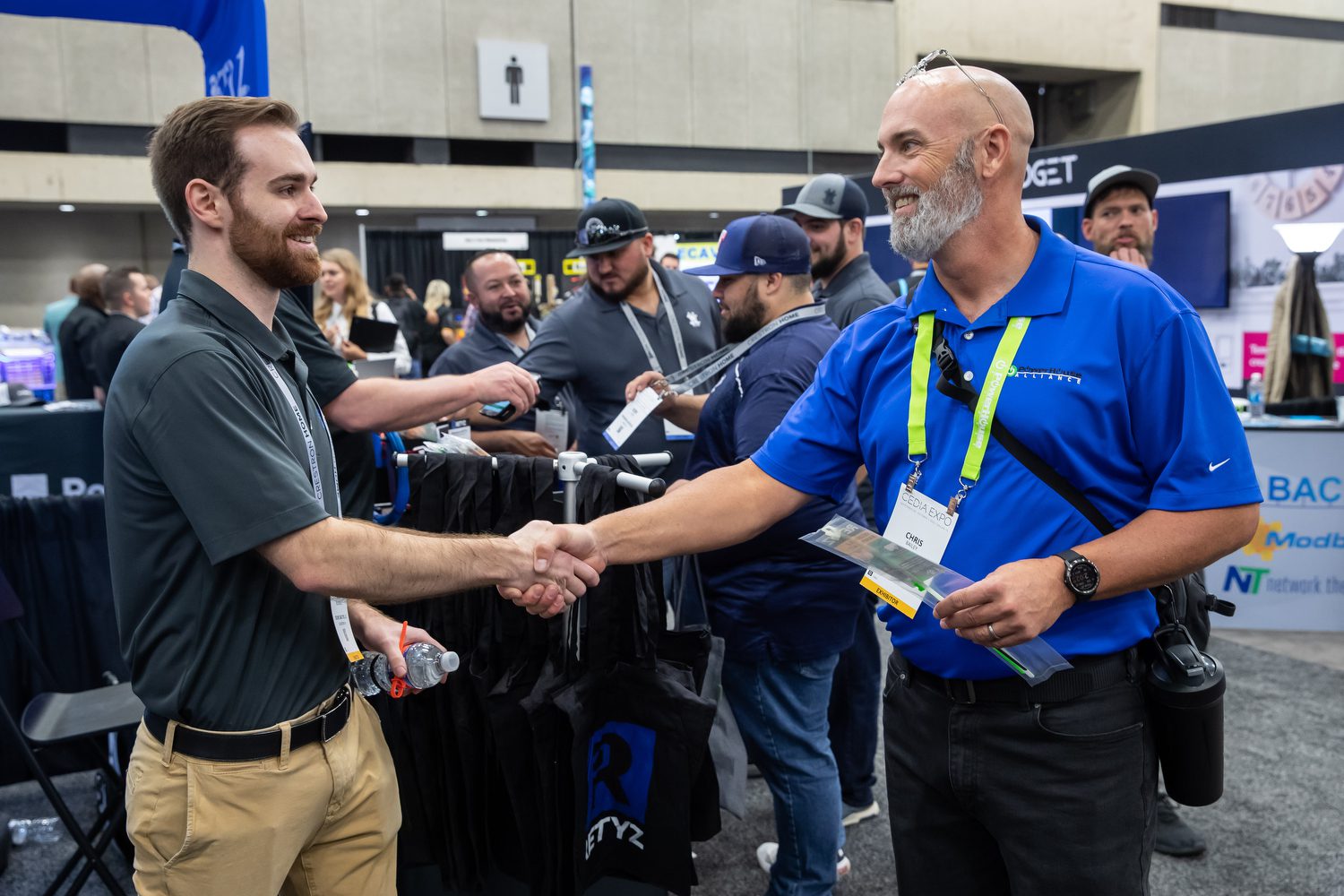 All About: CEDIA Expo Show Services
SPEAKERS:
Jason McGraw, Group Vice President, CEDIA Expo
Chris Menefee, Sales Director, CEDIA Expo
Savon Johnson, Operations Coordinator, CEDIA Expo
Craig Gaibler, Director of Customer Experience, Freeman
Matchmaking and Mobile App Onboarding
SPEAKERS:
Jason McGraw, Group Vice President, CEDIA Expo
Alyson Robb, Marketing Manager, CEDIA Expo
Daniela Dimic, Grip
ONBOARDING VIDEOS AND TUTORIALS
Welcome all CEDIA Expo first-timers!
Jason McGraw, Group Vice President
Welcome to the First-timer Program. Discover how we will support you in the reach of your goals!
3 Top Areas of Focus for First-Time Exhibitors
Ron Trznadel, Senior Account Executive

Wondering where to start? Ron is sharing the 3 first steps to take once you've signed up.
What is a GSC?
Chris Menefee, Sales Director
What is a General Services Contractor (GSC) and what do they do? Chris has the answers!
Budgeting Tips and Best Practices
Courtney, Freeman Services

Stretch your booth design budget further with these helpful tips!
Booth Design Tips
Courtney, Freeman Services
Make your booth stand out on the show floor!
Exhibitor Hub 101
Olivia Roma, Account Representative

Navigate the new Exhibitor Hub like a pro and get in front of attendees before the show starts!
Shipping & Material Handling 101
Denise Brown, Freeman Services
What is shipping? What is material handling? And how do they work together?
Exhibit Solutions for Every Budget
Chris Menefee, Sales Director

Shop for the right booth solution with Freeman, with several options to choose from for every budget.
Nvytes: Free Customer Invitation Program
Olivia Roma, Account Representative
Did you know you can invite your customers and prospects with a free expo pass? Learn how below!
Market Your Presence with Social Media
Rachel O'Connor, Vice President of Marketing
Leverage social media to garner attention before, during, and after the show!
Defining Your Exhibitor Strategy
Courtney Case, Freeman
There is a lot going on to prepare for an event, but we're here to help you keep your eye on the larger strategy!
Booth Engagement and Staffing
Denise Brown, Freeman
Does everyone know their onsite role and the overall booth strategy?
Exhibitor Lead Management
Maritz
Make sure you're capturing leads and following up post-show. Maritz explains how!
Are you getting the most out of your leads and maximizing your ROI?
Courtesy of our partner, Smart Source
Courtesy of our partner, Freeman