CEDIA Expo program gives new exhibitors chance to pitch business models to leaders of residential technology market
Alpharetta, GA (July 18, 2019) — CEDIA Expo announces TechStarter, an all-new program that offers Innovation Alley exhibitors the opportunity to pitch their business models to c-suite executives and enter the running to be one of the "TechStarter FIVE". TechStarter winners will be announced during CEDIA Expo which runs Sept.10-14 at the Colorado Convention Center.
The "Shark Tank" style program will identify five Innovation Alley exhibitors from all areas of the industry who demonstrate the most promise for a successful business model. TechStarter judges will walk the Innovation Alley show floor looking for a strong current business approach and a vision for the future of their product or service. After judging and deliberation concludes, the "TechStarter FIVE" will be chosen.
The TechStarter judges are as follows:
• Tabatha O'Connor, CEO, CEDIA
• Alex Capecelatro, CEO and founder, Josh.AI
• Hagai Feiner, founder and CEO, Access Networks
The chosen TechStarter FIVE will receive dedicated promotion from CEDIA Expo channels, signage in booth, interviews with 3 select media outlets attending the show, and an appearance on the TechStarter FIVE Q&A panel on the CEDIA Expo SmartStage.
 "CEDIA Expo aims to be a spring board for our new-to-industry brands exhibiting within Innovation Alley," says Brian Pagel, senior vice president, Emerald Expositions. "The TechStarter program will introduce the newest brands to the brightest minds within our industry and give them the platform to make their innovations successful."
Hear from the TechStarter FIVE and program judges Friday, Sept. 13 from 12:15-1:15 p.m on the CEDIA Expo SmartStage. The panel discussion will be moderated by Walt Zerbe, Sr. Director of Technology & Standards, CEDIA.
CEDIA Expo registration is now open! Click here for attendee registration.
Click here for press registration.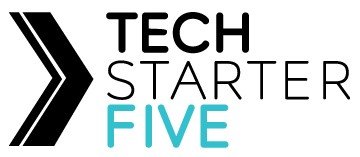 About CEDIA Expo
CEDIA Expo is the event that's making smart homes genius. More than 20,000 home technology professionals and over 500 exhibitors convene each year for the leading event in connected technology. CEDIA Expo is the place for system integrators to see new products and breakthrough innovations first and access targeted training in technology integration. CEDIA Expo 2019 takes place September 10-14 at the Colorado Convention Center, Denver, CO.
CEDIA Expo is owned and operated by Emerald Expositions, a leading operator of business-to-business trade shows in the United States. The company currently operates more than 55 trade shows, as well as numerous other face-to-face events. In 2018, Emerald's events connected over 500,000 global attendees and exhibitors and occupied more than 7 million NSF of exhibition space.
###
Media Contacts:
Olivia Kimmel
White Good
717-368-4883
okimmel@whitegood.com
Jennifer Brough
White Good
717-278-9338
jbrough@whitegood.com